This Friday, our homeschool co-op is having a Valentine's Day Party. Everyone was asked to bring a healthy goodie. The kids and I thought that popcorn balls would be a great idea. I knew that I would want to make something without processed sugar and corn syrup. This morning I googled "Healthy Popcorn Balls". There were a lot of choices. Squirrel & I picked 2 different recipes to try.

The first was Agave Popcorn Balls. We made this recipe twice, once with chocolate chips and once without. Tracker & Dragon were eager taste testers. The boys both liked the chocolate version. Squirrel preferred the kind without chocolate chips. I tasted a bit and they tasted just like Cracker Jacks, only healthier.



The next recipe we tried was Cinnamon Popcorn. The first time we made it, we did not think that there was enough liquid. We decided to double the syrup recipe and that turned out to have too much butter and sugar. The next time I made the recipe, we used the original recipe, but doubled the cinnamon & vanilla. It turned out a little bit better. Dragon told me that there was too much cinnamon. He also suggested that I add nuts to the recipe. I added chopped pecans & almonds(leftover from the Agave Popcorn Balls) and added more popcorn. They decided that they liked this version. They thought that it would be a great snack food, but not appropriate for popcorn balls. I had to agree. We decided that we had a great afternoon snack.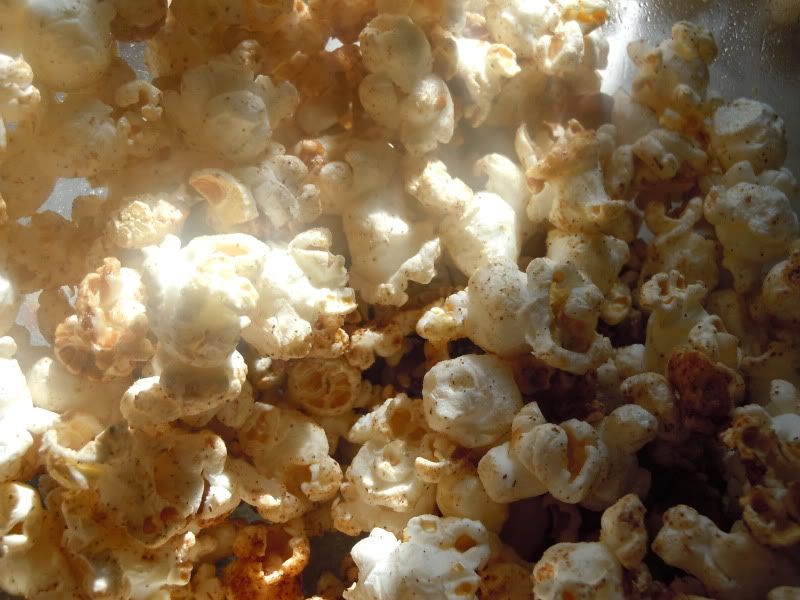 We decided to make both variations of the Agave Popcorn Balls to take to the party Friday. Squirrel had the great idea to use our ice cream scoop to form the balls.

We are going to serve them in heart cupcake liners.