I have learned that starting off the day right is very important. This is what I normally have..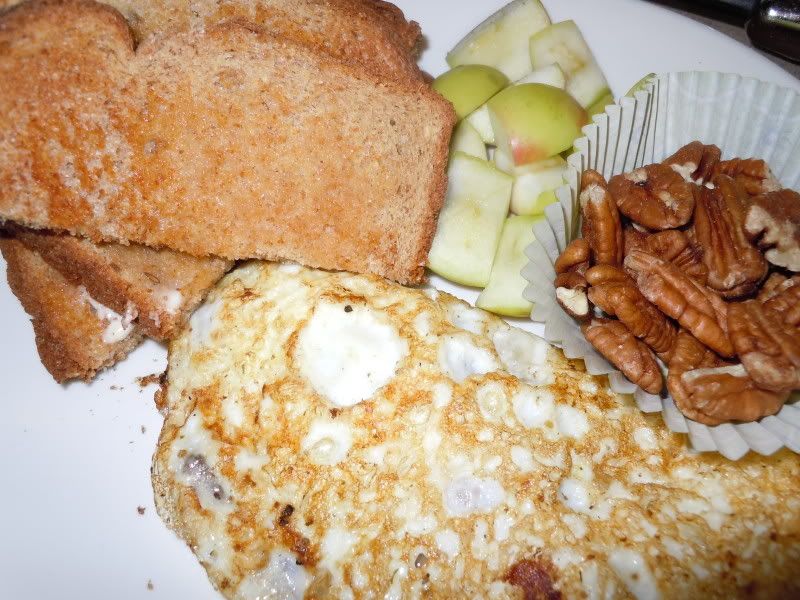 Egg white omelet with spinach, mushrooms, and a tiny bit of cheese
Handful of nuts
fruit
2 pieces of whole wheat toast

Here are some of our other family favorites:
whole wheat pancakes
veggie sausage biscuits
apple cinnamon baked oatmeal
waffles
hard boiled eggs & coffee cake
cereal and muffins
breakfast burritos

I would love some more breakfast ideas.